September 2013 e-bulletin - LLAS Centre for languages, linguistics and area studies
The monthly LLAS Centre e-bulletin gives information on events, news items and newly available resources. Register if you would like to receive notification of future e-bulletins via email.
News Bulletin
September
2013

Dear colleague,

Welcome to the LLAS e-bulletin for September 2013. Click here to see this email on the LLAS website.
---
This month's e-bulletin in brief
In the news

LLAS Blog

: Open Educational Resources in Modern Languages, Kate Borthwick

LLAS events : Our events programme in full can be found at

www.llas.ac.uk/events


IN FOCUS:
Thriving for the public good, 11 September 2013, The British Medical Association, London
Teaching in higher education through the medium of English, 23-27 September, 2013, University of Southampton


CALL FOR PAPERS: 4 October 2013

e-learning symposium 2014, 23/24 January 2014, University of Southampton
---
In the news
The Guardian Public Language Champion Award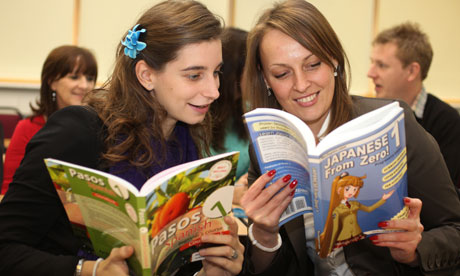 A week ago the Guardian and the British Academy launched the case for language learning campaign – an initiative to promote the benefits of learning languages and push languages higher up the agenda with government, the public and industry. Read more...
LLAS e-learning symposium 2014 - Call for papers deadline: 4 October 2013
Do you make innovative use of technology in delivering language teaching content or assessments? Do you use social networking sites, virtual worlds or mobile technology with your language students? Are you engaging students in the creation or use of open educational resources? If so, then the LLAS community would like to hear from you!
LLAS's successful annual symposium on the use of technology in HE language education is a 2-day event of practical presentations, workshops and inspiring ideas to fuel the imagination.. Read more about the symposium on our scoop.it page at http://www.scoop.it/t/e-learning-symposium. To find out more and register to attend, please click here
Languages: the state of the nation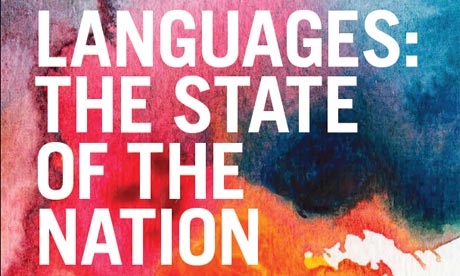 Is supply meeting demand? Are enough people learning languages in the UK today to meet our current and future needs? Read more...
LLAS/Routes into Languages 'Why study languages?' 2013 calendar

This calendar is produced by LLAS Centre for languages, linguistics and area studies as part of the Routes into Languages programme. You can download all months for free at the beginning of each month at http://languagebox.ac.uk/3126 This year, languages featured include Italian, Arabic, Chinese, Tigrinya and more!
Read more news items on our Scoop.it page at www.scoop.it/u/llas-centre#curatedTopicsTabSelected
---
LLAS blog
Open Educational Resources in Modern Languages - Kate Borthwick, LLAS
On 20th September, the School of Modern Languages at the University of Bristol is hosting a one-day conference on teaching and learning languages through the use of online open educational resources (OERs).I am lucky to have been invited as a keynote speaker to this event and I'm really looking forward to attending and sharing my experiences of how language teachers have engaged with OERs and the benefits associated with doing so.
---
Forthcoming events in the LLAS community
September 2013
IN FOCUS Thriving for the public good
11 September, 2013 - The British Medical Association, London
5th Annual workshop for Heads of Department and leaders in languages, linguistics and area studies
This event is supported by the University Council of Modern Languages (UCML).
Impact and public benefit are key priorities for the public funding of higher education. For example, the 2014 Research Evaluation Framework (REF) requires universities to demonstrate that their research has benefits outside the university as well as within the academic community. The strategies of AHRC and ESRC emphasise the commitment to interact with public life and bring benefits to the country. The Finch report has called for all publicly-funded research outputs to be open access so they can be read by anybody who wishes to read them without payment or library subscription. The Open Educational Resources (OER) movement promotes the free sharing and re-sharing of teaching resources without copyright restrictions and MOOCs (Mass Open Online Courses) attempt to reach new audiences all over the world. The public benefits universities provide to their local communities through outreach work, continuing education and public engagement is a key part of demonstrating impact outside academia. Universities also need to have access agreements in place to promote university study to groups who have traditionally found it difficult to access higher education.
Heads of Departments of languages and related studies face some well known challenges and some new ones. Student numbers and staff-student ratios persist as a key concern. Tightened immigration policies have made the recruitment of (non-EU) international students more difficult and in England changes in the constraints on student numbers have added further complexity to recruitment process. Technological developments and school curriculum changes mean that student expectations change more rapidly than ever. Changes in student funding, demographics, and the school curriculum have introduced great volatility, and longer term shifts in the patterns of international political and economic relations raise existential challenges for languages and other studies dealing with the wider world.
This workshop will cover :
Impact and public engagement
Strategic issues in languages and related studies
Student recruitment, numbers
Profile-raising within the institution
IN FOCUS Teaching in higher education through the medium of English
23-27 September, 2013 - University of Southampton
This is a five-day course designed for academics in universities across the world whose first language is not English and who are delivering degree programmes and presenting research through the medium of English.
Key areas to be covered during the course are :
Using English in the lecture theatre and the seminar room

Supporting the language needs of your international students

Giving papers and presentations at conferences

Raising your profile through English

Building your confidence to deliver through English
The course will consist of a dynamic mix of presentations, discussion, group work and individual support. It will include an initial analysis of participants' needs so that course activities can be tailored, as far as possible, to individual requirements.
November 2013
FREE ELF and multilingual practices in professional contexts
7-8 November, 2013 - University of Southampton
Making Video for Language Learning and Teaching
16 November, 2013 - Centre for English Language Teaching, Vanbrugh College, University of York
January 2014
CALL FOR PAPERS e-learning symposium 2014
23-24 January, 2014 - University of Southampton
---
REMEMBER you can follow LLAS on Facebook, Twitter, Linkedin and Scoop.it!
---
We would be grateful if you would forward this bulletin to colleagues and relevant mailing lists. Please do not hesitate to contact LLAS if you have any queries regarding this bulletin.

LLAS Centre for languages, linguistics and area studies
University of Southampton | Avenue Campus | Southampton | SO17 1BJ
p: +44 (0) 23 8059 4814 | f: +44 (0) 23 8059 4815 | llas@soton.ac.uk
www.llas.ac.uk
If you do not wish to receive any future messages from LLAS, please let us know by replying to this email.