A new landscape for languages
Written by Michael Kelly and Diana Jones on behalf of the Nuffield Foundation. January 2003.
This study is a wake-up call for languages in 16-19 education and higher education. Far-reaching changes have taken place over the past few years, and a new landscape for languages is emerging. Even greater changes are likely in the next five years. The study identifies key issues, and recommends how the most favourable outcomes are to be achieved.
A pdf version can be downloaded from the Nuffield Foundation website.
Download: A new landscape for languages
http://languages.nuffieldfoundation.org/filelibrary/pdf/languages_report_48pp_hires.pdf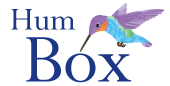 Humbox
The Humbox is a humanities teaching resource repository jointly managed by LLAS.
Look for similar items by theme: