Papers and articles introduction
What is in this section?
This section of the site contains articles from our peer reviewed Good Practice Guide as well as non peer reviewed articles, conference papers and case studies.
Articles commissioned for the Good Practice Guide.
Articles which are not peer-reviewed, but have been accepted by the Subject Centre for publication.
What is the Good Practice Guide?
The Good Practice Guide has been a key part of the LLAS website since 2001. It contains a collection of commissioned articles written by recognised authorities in their field. If you would like to contribute an article to the Good Practice Guide, please read our submission guidelines.
How to navigate through our papers and articles
The menu to the right provides several options for browsing through the articles (by Title, by Author etc)
You can also quick search the articles:
Recent articles
- 19 October 2011
This report consists of a mapping survey of ab initio degree provision in England and Scotland.
- 26 September 2011
This report is a summary of interviews and focus groups with around 100 students and 50 members of academic staff in departments of languages, linguistics or area studies at nine universities in the UK
- 2 March 2011
This is a brief report on the issues raised at the LLAS discussion group at "External examining in the humanities" held at the University of Sheffield on 18 February 2011. Please contact
John Canning
with any comments or suggestions about how LLAS might support current and future external examiners. Further resources from the workshop including a presentation on UUK's review of external examining are available from the
workshop website
- 23 August 2010
The attached document displays the results of the 2010 National Student Survey in Languages, Linguistics and Area Studies.
- 23 August 2010
This analysis was undertaken by Gosia Kulej-Turner, a consultant employed by the Higher Education Academy.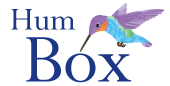 Humbox
The Humbox is a humanities teaching resource repository jointly managed by LLAS.