Good Practice Guide: notes for contributors
The Good Practice Guide (GPG) has been a key part of the LLAS website since 2001. Prior to 2005 articles were reviewed by an external editorial board. Since September 2005, LLAS Academic Coordinators John Canning, Alison Dickens and Angela Gallagher-Brett took over the editorial work of the GPG and articles now undergo double-blind peer-review.
The GPG is aimed primarily at those who teach or support teaching in languages, linguistics or area studies in higher education.
Commissions
The Subject Centre commissions articles where 'gaps' in coverage remain. Commissioned contributors will be paid an honorarium for their work, subject to the satisfaction of the editors in consultation with the reviewer.
Unsolicited contributions within the scope of the Good Practice Guide are welcome, but authors will not be paid for these contributions. Authors will of course benefit from publishing in a peer-reviewed publication and contributions from postgraduate students and new researchers are welcome.
Scope of articles
The following types
Articles based on original pedagogic research in languages, linguistics or area studies
Scholarly articles about the practice of pedagogic research in languages, linguistics or area studies (including methodology)
Articles on policy issues (e.g. employability, widening participation) relating to LLAS
Review essays on aspects of teaching and learning in languages, linguistics or area studies
Descriptions of practice/case studies
Guidelines
Contributions should been between 2,000 - 4,000 words for articles and 1,500 - 2,000 words for case studies. Both articles and case studies should be written in accordance with the style guidelines. You may have work that you have created in the past which you may wish to repurpose for inclusion on our website (subject to any copyright restrictions - see below).
Style guidelines
The Subject Centre has now adopted the Higher Education Academy's guidelines to writing and referencing.
Copyright
Authors submit their work to the Good Practice Guide on the understanding that the Subject Centre may publish their work online or in print form for non-commercial purposes.
Authors retain the copyright to their work. If the Author does not own the copyright to their work, permission must be obtained from the copyright holder. It is also the Author's responsibility to ensure that permissions are obtained for objects that appear in the article, including screenshots, photographs, audio / video files and diagrams.
Examples
For examples of articles, see:
For example case studies, see:
Submission of articles
Articles should be submitted to Marie Weaver m.weaver@soton.ac.uk. The article will then be passed to one of the editors who will organise the reviewing process.
John Canning
Revised July 2007
Downloads: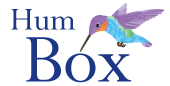 Humbox
The Humbox is a humanities teaching resource repository jointly managed by LLAS.