Languages, linguistics and area studies students in the National Student Survey 2010
Author: John Canning
Abstract
The attached document displays the results of the 2010 National Student Survey in Languages, Linguistics and Area Studies.
This article was added to our website on 23/08/10 at which time all links were checked. However, we cannot guarantee that the links are still valid.
Download results (PDF file, 20.0Kb)
For more guidance on using the NSS, please see the Guide to languages, linguistics and area studies in the National Student Survey 2009.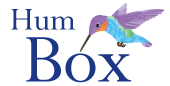 Humbox
The Humbox is a humanities teaching resource repository jointly managed by LLAS.
Look for similar items by theme: