The HE Resources Collection at CILT, the National Centre for Languages
In September 2000 the Subject Centre's Higher Education Resources Collection was established in the CILT Information and Resources Library in Covent Garden.
Coursebooks developed specifically for use in the HE context;
specialist grammars;
resource books for developing specific skills;
teaching materials for languages for specific purposes;
display areas containing a wide range of information from relevant projects and organisations for visitors to take away.
The main collection contains many resources also of direct relevance to HE visitors, including:
adult teaching materials: covers teaching materials that may be applicable to the HE context, though not specifically designed for this purposes. This type of material will be particularly useful for non-specialist and less advanced learners;
teaching materials for business language, self-study, languages other than French, Spanish, Italian, and German -these include a wide range of other European, UK ethnic minority, and major trading languages;
dictionaries and grammars
texts dealing specifically with research based in the field of psycholinguistics, sociolinguistics, phonetics and phonology, vocabulary use, and mass media communications.
a range of books on all aspects of language teaching including methods, languages for specific purposes, skills, generalia, psychology, testing and assessment and organisation and administration.
periodicals and abstracts: over 400 periodical titles and a collection of abstracts and indexes in language teaching and linguistics as well as the British Education Index and bibliographies.
A full list of periodicals is available on the CILT website-line.
European information.
a wide range of free information sheets.
Visitors do not need to be members; access is on a drop-in basis during CILT published opening hours.
Multimedia Facilities and Study Facilities
The Higher Education Resources Collection has an open study area with room for 8 people; additional workspaces are available in other parts of the library, including a Reading Room which can be used for quiet study when not booked for use. In addition to this area there is an HE Multimedia Area which currently has:
two high specification PCs equipped with full multimedia including DVD and CD-ROM players.
facilities for playing analogue audio and videocassettes.
a work area that can comfortably accommodate 4-5 people
Enquiries
Colleagues are welcome to contact the CILT Resources Library Enquiries Services. The team includes a Higher Education Information Officer, Dawn Ebbrell who is also a member of the Subject Centre team. Tel: 020 7379 5110. ext. 266. E-mail. he-enquiries@cilt.org.uk
Visit the HE Resources Collection
Both individuals and groups are welcome to visit during opening hours. Group visits are by prior arrangement; for further information on group visits e-mail visits@cilt.org.uk. Resource Information days have been organised for staff in HE.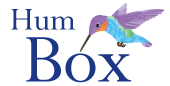 Humbox
The Humbox is a humanities teaching resource repository jointly managed by LLAS.
Look for similar items by theme: