Survey of non-specialist language learners 2011
The survey builds on the report conducted in 2010 and available on the UCML website. The 2010 found that non-specialist experiences of language learning are very positive with 96% enjoying the experience of learning a language, that progression is often blocked by the non-availability of courses and that language learning is mainly self-funded, with little evidence of employer investment. The main negative comments in the open comments section of the 2010 questionnaire concerned the quality of teaching.
Downloads: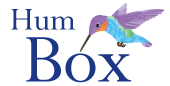 Humbox
The Humbox is a humanities teaching resource repository jointly managed by LLAS.