One of the most important Latin American library collections in Europe. Holdings total c.80,000 monographs and over 1,600 journals of which about 100 are current. The collection is not housed separately but is integrated into the main stock of the University Library and dispersed throughout it on a subject basis. All items are recorded in the Library's online catalogue.
This collection was donated by Stephen Riley and reflects his interests in Development Studies. It also contains material on Social Sciences, Politics, African Studies and Economics. It dates from c.1950 and the items are in English or German.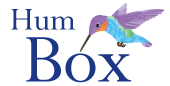 Humbox
The Humbox is a humanities teaching resource repository jointly managed by LLAS.