Papers and articles with this keyword
- 18 October 2002
Set against the history of the relationship between phonetics and pronunciation teaching, this paper outlines the needs of both the teacher and the learner in terms of phonetic knowledge in today's multilingual classrooms. It suggests sources of information for consultation by teachers and refers to established research demonstrating the value of phonetics in pronunciation teaching and learning. It concludes by recommending an ideal case scenario and offers a number of useful web addresses with brief annotations for the benefit of teachers and learners.
Michael Ashby - 9 October 2002
Phonetics provides a scientific basis for pronunciation teaching in EFL (English as a Foreign Language). It is essential to the preparation of reference and teaching materials and highly desirable as an aspect of EFL teacher training.
Richard Hudson - 27 September 2002
A list of 83 points on which linguists seem to agree and which are important for education. The list was compiled in 1980 but is currently (2002) being revised.
Navigate by theme to discover papers, articles and Good Practice Guides on the selected subjects.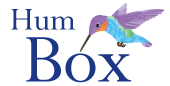 Humbox
The Humbox is a humanities teaching resource repository jointly managed by LLAS.