Papers and articles with this keyword
This paper aims to: describe the research and findings; explore issues around this type of task in HE; describe a small-scale research project to encourage students to read and discuss extensively outside class time.
Navigate by theme to discover papers, articles and Good Practice Guides on the selected subjects.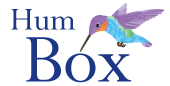 Humbox
The Humbox is a humanities teaching resource repository jointly managed by LLAS.