Papers and articles with this keyword
- 1 February 2005
The presentation discusses the results of an experimental study carried out at UCL, Italian Department, aiming at finding an acquisitional model in order to abolish the barrier between content courses and language courses through a task-based approach to teaching/learning, and at creating a bridge between language and content courses. The presentation shows how an input, relevant to the learner (i.e. related to content courses) to be processed through tasks, raises motivation and allows a rapid interlanguage change and development. Results of a two year experiment will be presented, acquisitional models will be discussed and operational solutions will be proposed.
Martin Bygate - 18 October 2002
Tasks have a major role within language pedagogy, for educational as well as linguistic reasons. Courses studying task-based learning tend to explore the topic in terms of five major themes - the basis for using tasks; empirical research into tasks; in terms of socio-cultural and cognitive approaches; tasks and interpersonal engagements; tasks and tests; and task complexity. The entry summarises the range of teaching procedures that can be used to study the topic.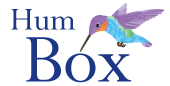 Humbox
The Humbox is a humanities teaching resource repository jointly managed by LLAS.