Papers and articles with this keyword
Rosamond Mitchell and Florence Myles and Brenda Johnstone and Peter Ford - 12 January 2005
The year abroad component has faced challenges in recently, although it represents a life-changing experience for most students. This paper illustrates the importance of the year abroad to the undergraduate language degree, drawing on research evidence arising from an ESRC funded project of the development of criticality in undergraduates. Our suggestion, supported by our empirical evidence, is that the Year Abroad has a powerful role in allowing language students to develop in the domains of the self and the world which in turn helps progression in the domain of reason, and feeds into their ability to engage critically with academic work.
- 6 April 2004
This essay reflects upon an ongoing study by Lengel and Talkington (2003) examining intercultural communication course outlines in order to determine the current status of the field of intercultural communication within the U.S.A., its territories, Britain, and Western Europe. The essay focuses on four key assessment questions about those courses, with particular attention given to languages and intercultural communication, and to critical intercultural communication studies.
Bas Aarts - 20 December 2002
This contribution discusses the role of argumentation in the teaching of language and linguistics.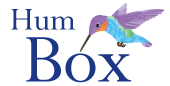 Humbox
The Humbox is a humanities teaching resource repository jointly managed by LLAS.