Papers and articles with this keyword
In the current downward trend in the uptake of languages, and especially of less-widely-taught languages, FLAGS aims at enthusing sixth-formers with an interest in either Italian, Russian and / or Portuguese through a series of language sessions delivered through the Virtual Learning Environment WebCT. Pupils' progress is aided and monitored by University students, who act as language facilitators on a weekly basis. This paper assesses the outcomes at the end of the first year of FLAGS' life, as well as the challenges met during the project's setting-up period and throughout its duration.
- 18 January 2007
This paper will illustrate how the integration of voice tools and subtitling software in conjunction with the use of a virtual learning environment (VLE) into the teaching and learning of Italian have enabled staff at Coventry University to explore innovative ways of delivering the syllabus and created more opportunities for students to engage with work-related activities and simulations in line with the government's drive towards an employability agenda for HE. The presentation will also show how the new tools have boosted students engagement and motivation. The major features of the voice tools and subtitling software will be demonstrated and examples will be given of activities carried out with learners of Italian from absolute beginner to advanced level. Examples will also be given on how the voice tools could be used to create spoken entries for an e-portfolio.
Mark Pegrum and Marion Spöring - 14 March 2006
This paper examined the dual roles - student and teacher - played by participants in a postgraduate programme for language teachers, the Master's in Teaching Modern Languages to Adults (TMLA), run in online mode at the University of Dundee, Scotland, since 2003. It was explained that in order to enrol as a student on the programme, an individual must already be a practising teacher of languages, usually at post-compulsory level. Participants are spread across the world, from Asia and the Middle East to Europe and the Americas.
- 2 November 2005
This case study evaluates the impact of an enhanced portfolio of learning support materials deployed in the LING 101:Introduction to Language and Linguistics module at Nottingham Trent University.
Pamela Rogerson-Revell - 17 January 2005
This paper considers some of the issues involved in ensuring that a distance Masters programme is both academically rigorous and vocationally relevant. It will demonstrate that students are motivated not only by career concerns but also by their desire to deepen their understanding of theoretical aspects of Linguistics and language learning and show how one Department (at the University of Leicester) meets these demands in their distance MA in Applied Linguistics and TESOL.
- 12 January 2005
This article reports on the impact of a curriculum innovation in the area of academic and professional skills for undergraduate linguists at Coventry University, the aims of which were to raise students' awareness of language learning processes and reflect upon their own learning. The authors that all involved found this curriculum development very beneficial.
Barbara Scott and Christine Lyne and Cathy Pink - 4 February 2003
This paper aims to: demonstrate how a VLE has been exploited to include a variety of media and to provide a range of attractive learning materials to satisfy the needs of language learners; outline the practicalities & implications involved in setting up courses using a VLE; report on staff and student feedback on the project.
Anny King and Christoph Zähner and Nicola Howells and Nebojsa Radic and Anita Ogier - 2 January 2003
The University of Cambridge believes that languages should be available to all, and has decided that the best way to nurture the learning of languages is to integrate classroom teaching with on-line learning. This paper describes the language programme (CULP) that the University runs.
Anu Bissonauth-Bedford and Tricia Coverdale-Jones - 18 December 2002
This paper considers the ways in which a learning platform can be used for language classes within the higher education context. The platform, the Virtual Campus, incorporates a number of features and facilities including the use of the multimedia platform for final year French materials, and the discussion lists for second-year students of English as a Foreign Language. In an attempt to explore possible ways in which information and communications technology (ICT) could be used in an innovative manner in the final level French classes, a research project was piloted at the University of Lincoln (formerly the University of Lincolnshire and Humberside) in 2000-2001.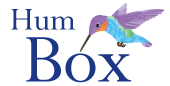 Humbox
The Humbox is a humanities teaching resource repository jointly managed by LLAS.