Papers and articles with this keyword
- 12 January 2005
This article reports on the impact of a curriculum innovation in the area of academic and professional skills for undergraduate linguists at Coventry University, the aims of which were to raise students' awareness of language learning processes and reflect upon their own learning. The authors that all involved found this curriculum development very beneficial.
Jocelyn Wyburd and Elinor Chicken and John Doherty - 11 January 2005
The University of Manchester has hosted a forum for dialogue between tertiary and secondary language teachers to share pedagogic and curricular experiences and realities with the aim of facilitating student progression and bridging the secondary-tertiary 'gaps'. Participants have been surveyed to assess the impact of the dialogue process on them and their practice and to start to identify issues of broader relevance to the sector as a whole. This paper reports the experience of participants and responses to the survey.
Navigate by theme to discover papers, articles and Good Practice Guides on the selected subjects.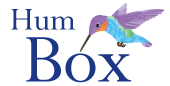 Humbox
The Humbox is a humanities teaching resource repository jointly managed by LLAS.