Area Studies Collection
Early English Books online
From the first book published in English through the age of Spenser and Shakespeare, this incomparable collection now contains about 100,000 of over 125,000 titles listed in Pollard & Redgrave's Short-Title Catalogue (1475-1640) and Wing's Short-Title Catalogue (1641-1700) and their revised editions, as well as the Thomason Tracts (1640-1661) collection and the Early English Books Tract Supplement. Libraries possessing this collection find they are able to fulfill the most exhaustive research requirements of graduate scholars subject areas, including: English literature, history, philosophy, linguistics, theology, music, fine arts, education, mathematics, and science.
Web Guide (GPG)
Task-based learning
Tasks have a major role within language pedagogy, for educational as well as linguistic reasons. Courses studying task-based learning tend to explore the topic in terms of five major themes - the basis for using tasks; empirical research into tasks; in terms of socio-cultural and cognitive approaches; tasks and interpersonal engagements; tasks and tests; and task complexity. The entry summarises the range of teaching procedures that can be used to study the topic.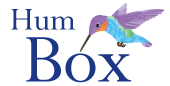 Humbox
The Humbox is a humanities teaching resource repository jointly managed by LLAS.