LLAS Event
Residence abroad: reinventing the arguments
Event date:
25 November, 2010
Location:
Room B202, The Brunei Gallery, SOAS London
Web Guide (GPG)
Training the trainer: language teaching assistants
Quality requirements mean universities must ensure suitable training for all language teaching staff. Courses for language assistants are most effective when divided into two parts, with a combination of initial intensive input and subsequent reflection on practical experience in the classroom. Foreign language assistants, part-time tutors and postgraduate teaching assistants have differing developmental needs which can be met through modular elements. All assistants can qualify for membership of the Institute for Learning and Teaching in Higher Education via one of two routes.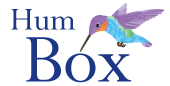 Humbox
The Humbox is a humanities teaching resource repository jointly managed by LLAS.