News item
Multimedia language learning survey and the chance to win an iPod!
We are conducting a survey on behalf of the University of Ulster, Centre of Excellence in Multimedia Language Learning. We are interested in the many ways that technology is employed in language teaching and learning, in particular, the use that is being made of dedicated digital facilities.
Materials Bank Item
French: Listening comprehension - Club Méditerranée - transcription exercise
This is an audio transcription exercise aimed at first year Undergraduate French students. The recording gives information on the holiday firm Club Méditerranée and the kind of clients it attracts. There are buttons on screen which the user can click at any time to hear the whole recording or a short section of it. The user is advised to begin by listening to the whole recording at least once without trying to type anything, and then to listen section by section, typing what they s/he has heard. The user is allowed 3 attempts at each section, after which the work is checked for mistakes and automatically marked. The "Show Answer" button brings up the correct response and allows the user to proceed without scoring any points. During the course of the exercise the full correct transcript is compiled on the right of the screen. This exercise was created using Authorware. Provided the resources are in the same folder, double clicking the file '3clubmed' should launch the programme.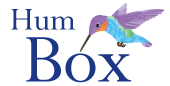 Humbox
The Humbox is a humanities teaching resource repository jointly managed by LLAS.