LLAS Event
Teaching sociolinguistics to undergraduates (16 Nov 06)
Event date:
16 November, 2006
Location:
Institute for Advanced Studies, Lancaster University
Web Guide (GPG)
Sociolinguistic variation
This article outlines the main methodological and theoretical issues within research on sociolinguistic variation. It covers the origins of the subject, data collection, quantification and the linguistic variable, correlations of social and linguistic variation and language change. It ends by considering recent social constructionist approaches to variation and change. A bibliography is included.
Dialectology
This article introduces dialectology - the study of accents and dialects. It includes discussions of what it is, how it has evolved and how it is done, as well as considering recent developments in the field. The article argues that being a competent fieldworker and data collector is an essential skill in dialectology. A bibliography and list of dialectology web sites is included.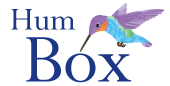 Humbox
The Humbox is a humanities teaching resource repository jointly managed by LLAS.