LLAS Event
Residence abroad: reinventing the arguments
Event date:
25 November, 2010
Location:
Room B202, The Brunei Gallery, SOAS London
Paper
The Listening Log: exploiting listening opportunities beyond the classroom
When Erasmus and Study Abroad students come to the UK they are exposed to a great deal of language in their new environment. This exposure presents them with a wealth of listening opportunities, many of which can be exploited for learning and skills development. This paper explains why the Listening Log was introduced and what it entails. Samples of Listening Log entries will be used to illustrate how keeping a Listening Log can encourage learners to apply skills covered on the course and reflect on their own performance, thus achieving autonomy.
Project
Language Network for Quality Assurance (LanQua)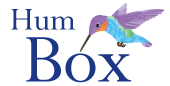 Humbox
The Humbox is a humanities teaching resource repository jointly managed by LLAS.