LLAS Event
The Utopian years? Radical Left Movements in Pompidou's France
Event date:
11 May, 2011
Location:
Room 2.09, Park Building, University of Portsmouth
News item
Vivian Law essay prize announced
In memory of Dr Vivien Law (1954-2002), and thanks to her generosity, a prize has been established for the best essay submitted on any topic within the history of linguistics. The closing date for submissions is 30 September.
Web Guide (GPG)
History of linguistics
The history of linguistics is already being studied by a significant number of language and linguistics students, often unwittingly. Such students can enhance their understanding by calling on the full range of available materials. These include general overviews of the whole history of linguistics, as well as studies of particular periods, languages, subdisciplines, or geographical regions. Teaching will typically involve a lecture element, but is more likely to revolve around the study of texts, the choice of which depends on the background of the students. Internet resources are as yet sparse.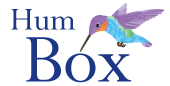 Humbox
The Humbox is a humanities teaching resource repository jointly managed by LLAS.