News item
Centres for Excellence in language-based Area Studies
Funding targets greater understanding of China, Japan, Eastern Europe and Arabic-speaking world.
Paper
A new approach to teaching German as a foreign language at Tertiary level
German Studies at Queen's University has developed a second degree pathway called 'Business Communication: German for European Industry', which we now teach in addition to the traditional pathway 'German Language and Literature'. This new pathway is a response to the changes in the job market in this country and internationally and includes an industrial placement with leading companies in Germany during the year abroad. In this paper, I would like to give a basic description of the new pathway and some background information about why we felt it was necessary to develop this alternative. I then want to give more detail about what is special about this modern language course, and what the benefits are for students. Finally, as evidence of the success of this approach to date, I would like to quote some of our students' feedback about the pathway and in particular about their industrial placement.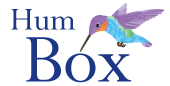 Humbox
The Humbox is a humanities teaching resource repository jointly managed by LLAS.