News item
Languages turn students off Europe
An article in the Guardian, 6th August 2004, reports that students are spurning the chance to study in Europe in favour of the US and other English-speaking countries where they don't have to study a language.
Web Guide (GPG)
European studies programmes in the UK
European Studies is a type of interdisciplinary programme, widely established in the UK since the 1970s, which combines modern languages with disciplinary studies in the social sciences or humanities. Programmes fall predominantly into two groups: those based on progressive study of two or more disciplines applied to Europe, typically history, politics and economics, and those in which language is studied in the context of European cultures and societies. The study of the EU is a core part of most programmes. Degrees are usually of four years with one year spent at university or in a placement in continental Europe.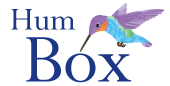 Humbox
The Humbox is a humanities teaching resource repository jointly managed by LLAS.