Paper
Modern foreign languages, higher education and mobile learning
A review of literature on Modern Foreign Languages and mobile learning at Higher Education Institutions in the United Kingdom, with a particular focus on the importance of the context on students' learning experience
Modern Foreign Language departments at Higher Education Institutions in the United Kingdom are considered to be in a precarious situation, with declining enrolments on specialist language degree courses, in a context of an ever-increasing diversification of the student population.
At the same time, many universities have launched programmes and developed strategies to expand the use of e-learning and mobile learning within their departments with a view to maximise students' learning experience.
This paper will define mobile learning in the context of Modern Foreign Languages and will consider the importance of the learning context, based on theories of collaborative learning.
Collaborative writing in Russian with shared text editor
A shared text editor was introduced into a Russian class in writing skills and used over a period of four years. It was initially adopted for its potential practical advantages over a traditional classroom whiteboard. Its use has led to new language learning activities that have contributed to the whole language programme and the writing class has become more integrated into the language programme as a whole. Opportunities for sharing and collaboration have been greatly increased and the role of the teacher has changed.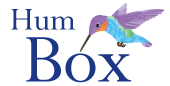 Humbox
The Humbox is a humanities teaching resource repository jointly managed by LLAS.