LLAS Event
Engaging creatively with modern languages (UWE, Bristol)
Event date:
14 January, 2009
Location:
The Octagon Centre, Frenchay Campus, University of the West of England
News item
Prospect/Franco-British Council creative writing prize
Win a trip to France and cash prizes!
Prizes will be awarded to sixth formers and university students (aged 16-25) for a short story inspired by France and the French. The winning pieces will also appear in Prospect and the best contributions will be included in an exciting new collection of work to be published by the Franco-British Council.
Web Guide (GPG)
The teaching of stylistics
Stylistics is the study of linguistic style, whereas (theoretical) Linguistics is the study of linguistic form. The term 'style' is used in linguistics to describe the choices which language makes available to a user, above and beyond the choices necessary for the simple expression of a meaning. Linguistic form can be interpreted as a set of possibilities for the production of texts, and thereby linguistic form makes possible linguistic style.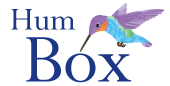 Humbox
The Humbox is a humanities teaching resource repository jointly managed by LLAS.