Paper
Enhancing student awareness of employability skills through the use of progress files
This study, which was inspired by the Dearing Report, aimed to explore the nature of student perception of their skills development. Taking place over five years and involving 35 undergraduate students, the study found that students had a low awareness of the skills that they were intended to develop and many of them were unaware of the skills requirements of employers. As a result of these findings, Personal Development Plans were used to bridge this gap and it is hoped that the experience gained form this study can be transferred to other contexts.
Applying the CEF to Slovak university courses
The author starts her presentation with the historical background and current trends towards the application of the Common European Framework (CEF) in Slovak schools. Giving an example of an English course for Social Sciences, she then describes the specific phases of the application of the CEF.
Ab initio language teaching in Scottish universities
This paper is based on a research project which reviewed the provision and operation of a range of ab initio language courses in Scottish universities. Questionnaires and semi-structured interviews helped sketch a picture of the Scottish situation. It was found that the current provision demonstrates a number of features highlighted in earlier UK research and that it is possible for students who start as beginners to exit as successful Honours graduates in the language. It may be, however, that the success of these students depends on a curriculum that is not appropriate for all students who take an ab initio course.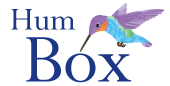 Humbox
The Humbox is a humanities teaching resource repository jointly managed by LLAS.