LLAS Event
Language Futures: Languages in Higher Education conference 2012
Event date:
5 July, 2012
-
6 July, 2012
Location:
John McIntyre Conference Centre, Edinburgh
Paper
An interim assessment of the introduction of accredited portfolios in introductory French courses
This paper reports on the introduction of accredited portfolios into an ab initio French language course at the University of Stirling. These were introduced to help students progress from a teacher-led learning environment into one in which a more autonomous approach was required. Student feedback was mainly positive, whilst a slight improvement in grades was also reported. However, some areas of difficulty would benefit from further development.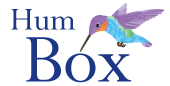 Humbox
The Humbox is a humanities teaching resource repository jointly managed by LLAS.