News item
Call for contributions: European Journal of Language Policy
Proposals are invited for contributions to the European Journal of Language Policy / Revue européenne de politique linguistique, which is published by Liverpool University Press, in association with the Conseil européen pour les langues / European Language Council, and edited by Michael Kelly (University of Southampton, UK).
Paper
A Common Framework for Chinese
The authors look at the Council of Europe's Common European Framework of Reference for Languages (CEF) and posit that a complementary Europe-wide framework for Chinese is much needed. They claim that this is necessary as the CEF is politically, linguistically, socio-culturally inadequate for the issues facing the teaching and learning of Chinese. A number of ways of taking this idea forward are introduced.
Go forth and multiply: the University of Ulster (UU) experience of extending language provision at Magee Campus
Magee Campus has developed new diplomas and undergraduate degree courses in modern languages in response to the perceived decline in demand for language places at university level. This article will assess circumstances prevailing in Northern Ireland with regard to language provision, then examine the specific experience of language provision at UU, the Magee campus in particular: previous language provision, centred around one course, has been extended to combine with new options from subjects within Arts, Business, Social and Health Sciences. It will reflect on the reservations of some languages staff and others to this new association. It offers an insight into the changes and pressures imposed on languages staff UK-wide, within - as reflected in the title - an environment of adapt or perish.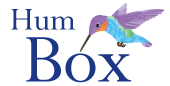 Humbox
The Humbox is a humanities teaching resource repository jointly managed by LLAS.