News item
LLAS success in bids for EU funded projects
LLAS has been successful in its bids for two EU-funded projects.
Multimedia Lab Teaching Awards 2009/2010
The Centre for Excellence in Multimedia Language Learning (CEMLL) invites proposals for the development of projects that facilitate language teaching and learning in a multimedia laboratory.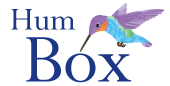 Humbox
The Humbox is a humanities teaching resource repository jointly managed by LLAS.