News item
Lecturers required to support the Qualifications and Curriculum Development Agency (QCDA) in reviewing principal learning qualifications
The QCDA are currently looking for HE lecturers who would like to be involved in reviewing principal learning qualifications. The feedback from HE lecturers has always been well regarded by awarding bodies and their involvement will help to ensure that the qualifications are as robust as possible, and hence more likely to be successful. All HE lecturers receive a £250 honorarium following completion of the review and attendance at the focus groups.
GCE AS/A levels consultation
The GCE AS/A level have been revised in line with the remit that QCA received from the DfES. The draft revised criteria are now out to consultation.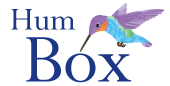 Humbox
The Humbox is a humanities teaching resource repository jointly managed by LLAS.