News item
Join the Higher Education Academy professional recognition scheme
The Academy has developed a new Professional Recognition Scheme. The scheme has been designed to support the implementation of the sector-owned UK Professional Standards Framework.
Paper
Teachers' roles and training in intercultural education
Foreign language degree programmes have been engaged, more than ever, in an active dialogue with other disciplines. In addition, these programmes can now be delivered in various environments. These recent developments have enhanced the learning experience, but they have also highlighted important implications for the roles and responsibilities of foreign language teachers. Here the authors summarise their investigation into the extent to which new approaches to foreign language teaching have had an impact on current established models of teacher education, and in particular, on how effectively the intercultural agenda has been incorporated in language teacher education programmes.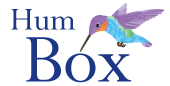 Humbox
The Humbox is a humanities teaching resource repository jointly managed by LLAS.