News item
Routes into Languages: £4.5 million programme for languages
The Routes into Languages Programme is a HEFCE funded initiative to increase and widen participation in language study in higher education. It also aims to support the national role of HE languages as a motor of economic and civic regeneration. The Programme has been developed by the University Council of Modern Languages (UCML), the HE Academy Subject Centre for Languages, Linguistics and Area Studies (LLAS) and CILT, the National Centre for Languages.
Government backs summer schools to use Olympic themed activities
An article on the Wired-GOV website, 12th August 2004, announces that Schools Minister Stephen Twigg is backing a series of Olympic themed activities which summer schools can use to raise young peoples interest in foreign languages and other cultures.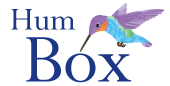 Humbox
The Humbox is a humanities teaching resource repository jointly managed by LLAS.