News item
Shaping the future of languages in higher education : WEBSITE NOW LAUNCHED
In October 2009 HEFCE published a review of Modern Foreign Languages provision in higher education in England authored by Professor Michael Worton, Vice-Provost, University College London. In response to the report HEFCE funded a project (led by UCML in partnership with LLAS, AULC and CILT) which explored some of the key recommendations for languages made in the report and produce online tools and resources to support senior managers in HEIs in shaping the future of modern languages in higher education.
LLAS Event
Postgraduate conference: Identity formation (4 Apr 07)
Event date:
4 April, 2007
Location:
University of Manchester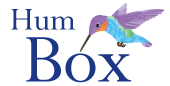 Humbox
The Humbox is a humanities teaching resource repository jointly managed by LLAS.