Spanish: From the caves to modern graffiti
Author: Gladis Garcia-Soza
© Gladis Garcia-Soza, University of Essex
Summary
This is a specialist language course for students with an advanced knowledge of Spanish.The materials cover the history of the Spanish language from pre-history to modern times. Language artefacts are taken from disciplines such as archaeology, anthropology, history, historical linguistics and popular media. The course looks into geographical and social varieties of Spanish from a historical as well as from a linguistic perspective.
Format:
website
Access to materials
Visit the 'From the caves to modern graffiti' website
www.essex.ac.uk/lang/spanish/Modules/la447/la447.shtm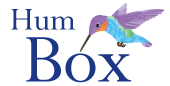 Humbox
The Humbox is a humanities teaching resource repository jointly managed by LLAS.
Look for similar items by theme: