Linguistics: Quizzes
Author: Jeanine Treffers-Daller
© University of the West of England, Bristol
Summary
These quizzes are designed for students at the early stages of their Linguistics progamme or for non-specialist Linguistics students. They have been designed using
Hot Potatoes
authorware (http://web.uvic.ca/hrd/halfbaked/) which can be used to create cloze, mix, match, multiple-choice exercises as well as crosswords and quizzes. The materials were authored by (and are copyright to) the School of Languages and Linguistics at the University of the West of England, Bristol.
Format:
Interactive resource
Access to materials
Click here for the Linguistics Quizzes website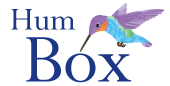 Humbox
The Humbox is a humanities teaching resource repository jointly managed by LLAS.