Czech Online
Author: Dominik Luke
© Dominik Luke
Summary
A collection of materials for Czech learners inlcuding grammar exercises, reading, games, dictionary, essays. Most of the material is freely available for use, but the source must be acknowledged.
Format:
Website
Access to materials
Visit the Czech Online website
www.bohemica.com/index.php?m=catalog&s=3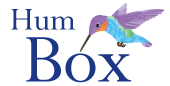 Humbox
The Humbox is a humanities teaching resource repository jointly managed by LLAS.
Look for similar items by theme: