Arabic: Study materials
Author: Steve Cushion
Summary
Steve Cushion, London Metropolitan University, has expanded his Arabic teaching materials, which now include: GISMO 3 Arabic Authoring Package, basic text-editing software for Arabic, and Arabic study material for use off-line. The Arabic Authoring Package enables you to create your own interactive computer activities to develop proficiency in all four skills. You can tailor activities to the exact needs of your students and over time you can build up a bank of activities to support your classroom teaching. Activities can be carried out either in school or at home.
Format:
Website
Access to materials
Visit the Arabic study material website
http://languages.londonmet.ac.uk/community
These materials were produced as part of the Extending good practice in less widely used less taught (LWULT) languages project, funded by the Subject Centre.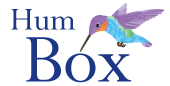 Humbox
The Humbox is a humanities teaching resource repository jointly managed by LLAS.
Look for similar items by theme: