Bulgarian: Materials for an on-line course
Authors: Jim Dingley and Florentina Badalanova
Summary
The aim of the project was to produce materials that can serve to teach Bulgarian to students who have some knowledge of Russian. The materials are not intended to be used entirely for self-study, but rather as a source of auxiliary practice to support classroom work. The materials have been chosen as a sample of what could be offered in different study areas, eg general Bulgarian culture (with links to articles on leading Bulgarian writers, composers and painters, as well as to an extract from a short story), newspaper extracts on contemporary events and historical topics. The materials were compiled with the following groups of students in mind: (1) those studying Bulgarian as part of a degree course; the reading materials would supplement other classes where the skills of speaking, listening and writing would be developed; (2) those wishing to acquire a reading knowledge of Bulgarian as part of a social science undergraduate or postgraduate course; (3) evening class students, who could use the materials independently, as a back-up to work done in class.
Format:
website
Access to materials
Visit the Bulgarian project website.
www.llas.ac.uk/materialsbank/mb053/home.html
These materials were produced as part of the Extending good practice in less widely used less taught (LWULT) languages project, funded by the Subject Centre.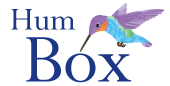 Humbox
The Humbox is a humanities teaching resource repository jointly managed by LLAS.
Look for similar items by theme: