Study skills for university
Author: Julie Watson
© eLanguages, University of Southampton
Summary
This sample of online learning materials will help you to become familiar with and practise some important skills concerned with university study.
Format:
HTML web pages
Macromedia Flash
Access to materials
Visit the website
This project is funded through the JISC / Higher Education Academy Distributed e-Learning 2 Programme.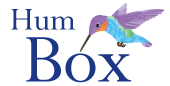 Humbox
The Humbox is a humanities teaching resource repository jointly managed by LLAS.
Look for similar items by theme: