Spanish: Torquemada en la hoguera
Author: Rhian Davies
© Dr Rhian Davies, University of Sheffield
Summary
An electronic edition of the 1889 novel, 'Torquemada en la hoguera', by one of Spain's greatest writers, Benito Pérez Galdós. This edition has been created as part of the Pérez Galdós Editions Project at the University of Sheffield and allows both students and scholars to engage with this classic text in new and innovative ways.
Format:
HTML web pages
Access to materials
Visit the website
www.hrionline.ac.uk/galdos
Contents:
all the early surviving versions of the novels, including the manuscripts
supporting indexes of characters and places to help situate the reader within the context of Galdós's fictional world and the real world of nineteenth-century Madrid
details of variants to facilitate studies of the genesis of Galdós's work
background material (including editorial notes, illustrations, photographs)
a critical introduction and help guide
a search facility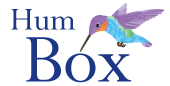 Humbox
The Humbox is a humanities teaching resource repository jointly managed by LLAS.
Look for similar items by theme: