Phonology and Phonetics Review
Author: Pamela Rogerson-Revell
© Pamela Rogerson-Revell, University of Leicester
Summary
A review unit for students of phonology and phonetics
Format:
HTML
Flash application
MP3 Audio
Zip file
Access to materials
The materials can be accessed online here. They are also available to download as a ZIP file (2.63MB).
The materials contain some phonetic characters in unicode which may not display properly in Internet Explorer 6. Internet Explorer 7+ or firefox/safari is recommended to get the best use of these materials.
Aims of the unit
This unit will help you review some of the key concepts and elements of English phonology and phonetics.
Objectives
By providing a variety of multimedia resources and activities, this unit aims to help you
a) review segmental and suprasegmental elements of English phonology
b) practice phonemic transcription and
c) analyse authentic speech data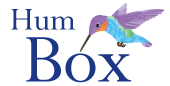 Humbox
The Humbox is a humanities teaching resource repository jointly managed by LLAS.
Look for similar items by theme: