Self access: Guides for students
Author:
© University of Southampton
Summary
These materials have been developed at the University of Southampton to support students using the self-access centre. They provide advice and guidance on self-managed language learning. The following study guides are included: 10 Steps towards making your language learning more effective, Dictionaries, Studying a language on your own: a guide to resources, How to be a good language learner, The Internet, Online resources for language learners, Television and video, Reading skills, Writing skills, Writing a report, Giving a talk, and Telephone English.
Format:
Text documents (Word)
Access to materials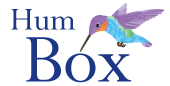 Humbox
The Humbox is a humanities teaching resource repository jointly managed by LLAS.
Look for similar items by theme: