BSL language awareness tasks
Authors: Christine Jolly, Rebecca Fenton-Ree and Sandra Pratt
© Rebecca Fenton-Ree, Christine Jolly & Sandra Pratt, University of Wolverhampton
Summary
As a non-standardised language, British Sign Language (BSL) encompasses a rich variety of structures and vocabulary. This variation is very reflective of the culture and diversity within the Deaf community and is often seen as a source of great pride; however, for learners of the language, this variation can also present some challenges.
Unlike students of most spoken languages, learners of BSL do not have a huge range of dictionaries and grammar books at their fingertips, and so students often find themselves learning the foundations of the language through trial and error. These language awareness tasks aim to provide a series of structured activities that will enable students to discover new language features for themselves and deepen their existing grammatical knowledge.
Format:
PDF, Flash video (FLV)
Access to materials
These activities will help you develop some coping strategies for dealing with unknown language, correctly identify language features and then apply them to a different context.
Choose your level:
Confident beginner – 'Childhood memories'
Intermediate – 'Giving Up Smoking'
Intermediate Plus – 'Holiday'
NB: These levels refer not only to the video clip, but also to the types of activities in the language-awareness tasks. These are for guidance only.
Documents needed:
The language awareness task that accompanies the video clip
Glossary of basic linguistic terms
Model answers for your particular worksheet
Translation of your video clip
Useful to know:
BSL signs are glossed using capital letters, e.g. HOTEL
The hand icon at the side of a task (see right) indicates that this is a practical signing activity.
Exact times on the video clip are presented in brackets. (1.23) = 1 minute and 23 seconds
NB: You may need to expand your screen to full size to see the time bar for the video clip.
Confident beginner
View the 'Childhood Memories' video online
Intermediate
View the 'Giving up smoking' video online
Intermediate Plus
View the 'Jamaican Holiday' video online
Downloads
Smoking.pdf
Smoking Answers.pdf
GivingUpSmoking.flv
Memories.pdf
Memories Answers.pdf
ChildhoodMemories.flv
Holiday.pdf
Holiday Answers.pdf
JamaicanHoliday.flv
Guidance Notes_Glossary.pdf
Translations.pdf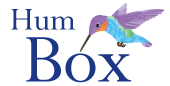 Humbox
The Humbox is a humanities teaching resource repository jointly managed by LLAS.