Spanish: grammar question bank
Author: Valerie Boyle
© Valerie Boyle, Loughborough University
Summary
This bank of over 1,000 questions was created using Question Mark Perception. It was aimed at first year Undergraduate students of Spanish. The grammar topics covered include uses of ser and estar, definite and indefinite articles, object pronouns, prepositions, comparative and superlative adjectives, verb tenses and the subjunctive mood. Question types are either Selection (student chooses correct item from drop-down list) or Fill in Blanks. All questions have minimum feedback of correct answer; many have differentiated feedback and marking. The questions have been drawn mainly from GramEx Spanish or devised by Spanish tutors. The bank can be used by institutions running Question Mark Perception to create diagnostic, formative or summative tests.
Format:
Question Mark Perception files
Access to materials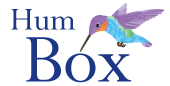 Humbox
The Humbox is a humanities teaching resource repository jointly managed by LLAS.
Look for similar items by theme: