German: verbs with dative objects
Author: Valerie Boyle
© Valerie Boyle, Loughborough University
Summary
This is a grammar exercise aimed at first year Undergraduate German students. It provides practice in the use of German verbs with dative objects. A list of 50 verbs is provided. The user is given a random selection of 20 sentences in English (from a library of 48) to be translated into German. Some vocabulary help is provided and the user can have up to three attempts at each question before the correct answer is displayed. This exercise was created using Question Mark for Windows. Institutions with a licence for Question Mark for Windows can copy the .qdt and .qdl files into their folder with Question Mark Presenter. Others must copy these files into a folder with Question Mark Testview (provided). Clicking on Testview (or Question Mark Presenter) should bring up a menu; select the programme and click 'Run'.
Format:
Computer program
Access to materials
To run this program download the following files and store in the same folder:
Download German Exercises Program (2.11kb)
Download German Exercises Program files 1 (40.2kb)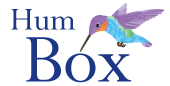 Humbox
The Humbox is a humanities teaching resource repository jointly managed by LLAS.
Look for similar items by theme: