LARA Project Archives
Authors: Shirley Jordan and Celia Roberts
© LARA/Jordan/Roberts 2000
Format:
pdf document
Access to materials
The LARA materials grew out of an ESRC funded project which was reported in the following book:
Celia Roberts, Michael Byram, Ana Barro, Shirley Jordan and Brian Street (2001) Language Learners as Ethnographers. Clevedon: Multilingual Matters.
The book provides a theoretical underpinning for much of the content in these booklets and gives further information on how students themselves used the materials.
The booklets below were created as part of a HEFCE funded project based at Oxford Brookes University.
Downloads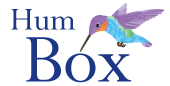 Humbox
The Humbox is a humanities teaching resource repository jointly managed by LLAS.