French: Difficultés de la langue française
Author:
© Jean-Bernard Adrey, University of Portsmouth
Summary
This 2-semester grammar course is essentially geared towards English Learners of French and is intended to improve students' writing skills. Its main aim is to improve writing accuracy at noun phrase and sentence level; nevertheless, it also aims to strengthen students writing techniques and text-production/text-transformation skills through a review of linguistic processes of pronominalisation. It originated from the observation (i.e. via several error analyses conducted between 1997 and 1999) that foreign learners of French recurrently make particular mistakes when they write and that this is often due to a lack of grammatical knowledge. Thus, it is hypothesised that these mistakes can be avoided thanks to an introduction to/a revision of basic grammatical concepts (i.e. What is a Part of Speech? What is a Grammatical Function? What do Gender and Number mean? Etc). Further, though the course mainly focuses on writing skills, register differences, and in particular stylistic differences between written and oral expression, will also be underlined. Finally, this programme also reviews central difficulties linked to the choice and use of tenses in French (second semester).
Format:
text file (Word)
Access to materials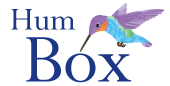 Humbox
The Humbox is a humanities teaching resource repository jointly managed by LLAS.
Look for similar items by theme: