German: Angelika's German webpages
Author: Angelika Flynn
© Angelika Flynn, University of Teesside
Summary
Reading comprehension exercises for beginners, threshold and intermediate levels. They can be used to supplement the Themen neu course books, and are intended for independent study.The exercises are part of my website which, in part, is a portal to Internet resources.
Format:
website
Access to materials
Visit Angelika's German webpages
http://welcome.to/Angelika'sWebPages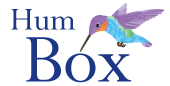 Humbox
The Humbox is a humanities teaching resource repository jointly managed by LLAS.
Look for similar items by theme: