French: Corpus of spoken French
Author: Kate Beeching
© Kate Beeching, University of the West of England
Summary
Ce corpus contient les transcriptions de 95 entretiens, de longueurs variées, enregistrés sur le vif dans le Lot, le Minervois, à Paris et en Bretagne. Les thèmes de discussion comprennent une gamme de fonctions linguistiques différentes: transfert d'informations sur une région, instructions, narrations, argumentations sur les relations familiales, le racisme, la politique ou linformatisation de la société. Les thèmes de conversation ont émergé des centres d'intérêt des locuteurs. Les locuteurs, dont 45 hommes et 50 femmes, sont âgés de 7 à 88 ans et incluent un éventail de niveaux d'education. Le Résumé des entretiens détaille sous forme de table les donnes démographiques, sociologiques et contextuelles (identité, longueur en minutes, sexe, âge et niveau déduction) de chaque entretien/locuteur.
Format:
Text document (.pdf needs Acrobat Reader to run)
Access to materials
Download Corpus of Spoken French (Acrobat pdf 1.42mb)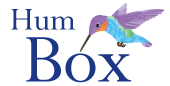 Humbox
The Humbox is a humanities teaching resource repository jointly managed by LLAS.
Look for similar items by theme: