Translation Studies in the UK
Author:
Susan Bassnett
Abstract
Translation Studies in the UK is a small but expanding field of study. Programmes are primarily at postgraduate level though some elements of translation studies are included in first degree programmes in ancient and modern languages. The cultural approach to translation is the most recent development in a field that has been growing steadily since the 1970s. What distinguishes Translation Studies from translating is the emphasis on cultural history and the role and function of translation in the broader socio-cultural context.
Table of contents
1. Definition and background
Translation is the process whereby a text in one language is transferred into a second language. It is an activity that has been in existence for millennia, but not until recently has there been any systematic study of translation, both of the processes of change that are an inevitable part of any linguistic transfer and of the cultural contexts in which the Source and Target texts (ST and TT) are embedded.
The inadequate results produced by computer translation programmes during the Cold War years of the 1950s gave rise to an interest in understanding more about what happens when a text is translated. The computer-generated translations were premised on a notion of binary equivalence across linguistic systems: that which is written in one language can and must be reproduced intact in the second language. Yet complete equivalence proved to be an impossible goal, for the structures of different languages, their different vocabularies and, even more crucially, the different sets of expectations on the part of language users ensure that total transfer across language boundaries is impossible. Increasingly, attention came to focus on how languages differed and how translators, entrusted with the task of crossing linguistic frontiers by monolingual readers, developed strategies for translating.
Individual translators from the Romans onwards have expressed views on translation, often noting the problems of loss of meaning or of aesthetic quality in the transfer process (Lefevere 1992 ; Steiner 1995 ; Venuti 1995). In the 1970s, during a decade of great upheaval in terms of literary and linguistic theorizing, with structuralism giving way to post-structuralism and deconstruction, and with the advent of feminist and gender theory, cultural and media studies and new historicism, the fledgling discipline of Translation Studies emerged (Bassnett 2002) . Initially nomadic, with its practitioners often based in departments of literature, linguistics or historical studies, it grew rapidly, alongside more traditional translator training programmes that had tended to be more vocationally oriented and with less theoretical input. Postgraduate degrees in Translation Studies now co-exist with degree programmes in applied translation that train both translators and interpreters.
2. Translation Studies as a discipline
Today, Translation Studies is an established field of study, a discipline, or interdiscipline as Mary-Snell Hornby has termed it, in its own right (Snell-Hornby 1994). The subject has grown in importance, as issues of intercultural communication have been highlighted by the impact of globalization and new electronic media. In the thirty or so years of its development, the focus of translation scholars has also varied. In the 1970s, the debates centered around issues of equivalence and sought to move beyond binary oppositions between languages, to explore broader questions of power relations between linguistic systems (Gentzler 2001). The Polysystems Group, comprising an international group of scholars, most prominent of whom were the two Israelis, Itamar Even-Zohar and Gideon Toury, formulated new methodologies for the study of translation that involved close analysis of translated texts, in order to shed light on the processes of translation itself, with detailed examination of the context in which a translation was made (Even-Zohar 1990; Toury 1995) Attention was therefore shifted away from the source and increasingly towards the target text in its context. In consequence, Translation Studies became more closely linked to theories of reception and reader-response .
At the same time, new theories of functional equivalence were being developed that placed the emphasis on the translator's objective and the designated reader, rather than on any notion of sameness between languages. The skopos theory developed by German translation scholars had a big impact on the subject, and can be seen as a parallel development to the target-focussed polysystems approach (Nord 1997).
The initial call for Translation Studies to become a subject in its own right also called for an evolving theory based on practical, descriptive study of translations and proposed that the establishment of a genealogy of translation practice be given priority (Holmes 1988). In consequence, through the 1980s there were a number of important historical studies that sought to locate the theory and practice of translation in a time continuum. From these data, and in line with developments in literary, linguistic and historical studies, Translation Studies underwent a 'cultural turn' in the 1990s, and the object of interest shifted again (Bassnett & Lefevere 1990). This decade saw the growing importance of research into translation norms that prevail at different moments in different cultures, along with an interest in corpus-based translation enquiry (Baker 1998) and the advent of what has been described as post-colonial translation theory (Bassnett & Trivedi 1999)
3. Translation Studies today
Translation Studies in the UK is a small, but growing field of study, primarily at post-graduate level. Significantly, however, a number of first degree programmes in ancient and modern languages now include a Translation Studies element. Some twenty universities run post-graduate courses leading variously to MA, M.Sc. or post-graduate diplomas. A number with active web sites are cited in the related links section below. The Institute of Linguists validates a Diploma in Translation and a Diploma in Public Service Interpreting, and Imperial College provides an M.Sc in Scientific, Medical and Technical Translation.
There is considerable variation of size and emphasis between the programmes on offer. Some, such as the Institute of Linguists, offer translation via distance learning; others, notably Bath, Bradford, Newcastle, Salford and Westminster, offer joint programme s in interpreting and translation. The titles of the degrees and diplomas reflects the different emphasis at each institution. Aston offers an MA in Translation in a European Context; Edinburgh offers an MSc in Translation Studies; East Anglia and Essex have MAs in Literary Translation; East Anglia, Leeds and North London have MAs in Applied Translation and Applied Translation Studies respectively; Portsmouth, Sheffield, and Warwick offer MAs in Translation Studies; while UMIST offers an M.Sc programme that reflects emphasis on corpus linguistics. Most programmes are located in departments or schools of modern languages and linguistics, or in Language Centres. The UMIST programme is in the Department of Language Engineering, the Surrey programmes in Linguistics and International Studies. At Warwick there is a designated centre of Translation and Comparative Cultural Studies. Language choice varies considerably, with some universities focussing on European languages, others offering a broader range.
The growth of Translation Studies since the 1980s can be seen in the number of international conferences, journals and publications devoted to the subject. One of the most successful series of monographs has been the Routledge Translation Studies series launched in 1992. Today Multilingual Matters publishes the Topics in Translation series, St Jerome Press was started in the 1990s to publish and distribute books on translation, John Benjamin and Rodopi have a sizeable translation list, Oxford University Press has commissioned a five-volume History of Literary Translation in English, and other publishers, including Kent State University Press, the University of Ottawa Press and the University of Massachusetts Press continue to publish important monographs and essay collections. Several encyclopaedias and translation studies readers have been published, including a two-volume Chinese Encyclopaedia. There is now a European Society for Translation Studies .
4. Concluding remarks
The classical scholar, Lorna Hardwick, suggests that translation is an instrument of change and argues that translation both creates and defines our ideas about other cultures (2000). Seen in this light, translation acquires a previously undreamed-of importance in the history of culture. Once regarded as a marginal activity, translation can be seen as fundamental to our understanding of other ages and other civilizations. This is a view reinforced by the research into translation history, which shows how translation has acted as a shaping force in literary history at certain crucial moments. The rise of vernacular languages in Europe is one example of the impact of translation, as are the great religious debates of the Reformation.
The power of translation to shape our views of other cultures has been discussed from a different perspective by post-colonial scholars, who point out the inequality of power relationships between languages and the subsequent skewing of an internationally accepted canon of great literature in favour of Western European models. Research has also taken stock of the role of the translator: in some contexts, the translator has been seen as a kind of empty vessel through which a text is poured, but increasingly the intervention of the translator, an inevitable part of the creative process of translating, is studied to show how effectively a translator manipulates a text and shapes it in accordance with certain goals (Schulte & Biguenet 1992).
The cultural approach to translation has resulted in a growing interest in the field, even in the UK where only a tiny percentage of texts are translated into English every year (Tymoczko & Gentzler 2002). The need for intercultural understanding has never been as great as it is today, in our increasingly fragmented world, and the study of translation as a powerful means of shaping our understanding of other cultures has finally been recognized.
Bibliography
Baker, M. (ed.) (1998). The Routledge Encyclopaedia of Translation Studies. London: Routledge.
Bassnett, S. (2002). Translation Studies. London: Routledge.
Bassnett, S. & A. Lefevere (eds) (1991). Translation, History and Culture. London: Cassell.
Bassnett, S. & H.Trivedi (1999). Postcolonial Translation. Theory and Practice . London: Routledge.
Even-Zohar, I. (1990). Polysystems Studies. Poetics Today. 11(1) Spring.
Gentzler, E. (2001). Contemporary Translation Theories (Revised, second edition). Clevedon: Multilingual Matters.
Hardwick, L. (2000). Translating Words, Translating Cultures. London: Duckworth.
Holmes, J. (1988). Translated! Papers on Literary translation and Translation Studies. Amsterdam: Rodopi.
Lefevere, A. (1992). Translation, Rewriting and the Manipulation of Literary Fame. London: Routledge.
Nord, C. (1997). Translating as a Purposeful Activity: Functionalist Approaches Explained. Manchester: St. Jerome.
Schulte R. & J. Biguenet (eds) (1992). Theories of Translation. An Anthology of Essays from Dryden to Derrid. Chicago and London: University of Chicago Press.
Snell-Hornby, M., F. Pöchhacker & K. Kaindl (eds) (1994). Translation Studies: An Integrated Approach . Amsterdam: Benjamins.
Steiner, G. (1975). After Babel. Oxford: Oxford University Press.
Tymockzo, M. & E. Gentzler (eds) (2002). Translation and Power. Amherst and Boston: University of Massachusetts Press.
Toury, G. (1995). Descriptive Translation Studies and Beyond. Amsterdam: John Benjamins.
Venuti, L. (1995). The Translator's Invisibility. A History of Translation. London: Routledge.
Related links
Aston University - Translation Studies
www.aston.ac.uk/lss/translation
University of East Anglia - School of Language and Communication Studies
www.uea.ac.uk/lcs
University of Edinburgh - MSc in Translation Studies
www.llc.ed.ac.uk/graduateschool/translationstudies
University of Essex - Department of Literature, Film, and Theatre Studies
www.essex.ac.uk/literature
University of Leeds - Centre for Translation Studies
www.smlc.leeds.ac.uk/cts
Middlesex University - Learning resrouces
www.lr.mdx.ac.uk
London Metropolitan University - MA Applied Translation Studies
www.londonmet.ac.uk/depts/hal/pg/applied-translation-studies
London Metropolitan University - BA Applied Translation Studies
www.londonmet.ac.uk/ug-prospectus-2005/courses/applied-translation.cfm
London Metropolitan University - MA Interpreting
www.londonmet.ac.uk/index.cfm?CB82BDDF-D088-0510-427F-242B0CBE09E7
University of Portsmouth - MA/PgD Translation Studies
www.port.ac.uk/courses/coursetypes/postgraduate/MAPgDTranslationStudies/
University of Sheffield - MA in Translation Studies
www.shef.ac.uk/mltc/courses/pg/translation
University of Surrey - Centre for Translation Studies
www.surrey.ac.uk/lcts/cts
UMIST
www.llc.manchester.ac.uk
University of Warwick - Centre for Translation and Comparative Cultural Studies
www2.warwick.ac.uk/fac/arts/ctccs
European Society for Translation Studies
www.est-translationstudies.org
Institute of Linguists (IoL)
www.iol.org.uk
Diploma in Translation and a Diploma in Public Service Interpreting
Referencing this article
Below are the possible formats for citing Good Practice Guide articles. If you are writing for a journal, please check the author instructions for full details before submitting your article.
MLA style:
Canning, John. "Disability and Residence Abroad". Southampton, 2004. Subject Centre for Languages, Linguistics and Area Studies Guide to Good Practice. 7 October 2008. http://www.llas.ac.uk/resources/gpg/2241.
Author (Date) style:
Canning, J. (2004). "Disability and residence abroad." Subject Centre for Languages, Linguistics and Area Studies Good Practice Guide. Retrieved 7 October 2008, from http://www.llas.ac.uk/resources/gpg/2241.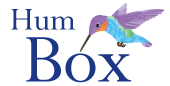 Humbox
The Humbox is a humanities teaching resource repository jointly managed by LLAS.
Look for similar items by theme: