Student essays - an academic literacies perspective
Author:
Fiona English
Abstract
Students writing in the university - an academic literacies perspective - intergrating the process of writing about academic knowledge with the teaching of academic knowledge - writing as a social and disciplinary practice in contrast to writing as a technical skill.
Table of contents
Introduction
In higher education, at least in the UK, the written essay is the main method by which student achievement is measured. Yet what it means to write an essay is seldom foregrounded in the subject teaching context. Writing tends to be viewed as simply the medium through which students present what they have learned. If a student writes a 'bad' essay, it is usually attributed to weaknesses in their academic ability, to poor grammar or weak organisation. Why a 'good' essay is good is rarely noted. Feedback revolves around notions of 'structure', 'analysis' or 'argument' as if these were self-explanatory terms whereas they are, in fact, determined by the specific practices of a specific disciplinary community. "I think that faculty assume that these ideas will be learned over the years through constant interactions between tutors and students so that we can make these comments without having to make explicit the underlying assumptions" (Street 1999). And, as Lea and Street's (1998) study indicates, lecturers have difficulty themselves in explaining what they mean.
When student writing as such is discussed, it is usually in the context of a student 'problem', something that needs to be fixed by a study skills centre "whilst [lecturers] get on with the job of 'teaching academic knowledge" (Street 1999). This somewhat atomistic approach ignores the intrinsic relationship between knowledge, writing and identity (Ivanic 1997, Lillis 2001). It is not the technical aspects of writing that students struggle with but the interplay between the strands of their learning. Writing needs to be understood as the crucial process by which students make sense of not only what they have been 'receiving' through their studies but also how they can make it mean something for themselves.
Helping students understand essay writing
Teaching academic or disciplinary knowledge needs to be integrated with writing about knowledge so that students can see how their own opinions can take shape within the context of their subject. For instance, small group discussion can focus on what it means to write; essay questions can be scrutinised to discover the underlying themes and assumptions. Students can talk about what sources of information they might need, whose theories deal with the issues involved, what those theories are and how they relate to the question. They can discuss how the different theories correspond to their own position, what they contribute to the debate, how they influence the understanding of the issues and of the discipline itself. By foregrounding the writing and the handling of materials the 'institutional practice of mystery' (Lillis 1999) can be dispelled and student learning become visible and shared.
The notion of academic writing as an technical skill needs to be reviewed as it offers a very limited understanding of writing. By contrast, an academic literacies focus provides an alternative which considers the process of writing at the level of epistemology, social/disciplinary practices and discourses. In considering student writing from this perspective it is possible to see how the integration of teaching academic knowledge and teaching writing can be made explicit within the course structure itself.
Further reading
Cope, B. & M. Kalantzis (eds) (1993). The Powers of Literacy: A genre approach to teaching writing. London: Falmer Press.
Creme, P. & M. Lea (1997). Writing at University, Buckingham: Open University Press.
Hyland, K. (2000). Disciplinary Discourses. Harlow: Longman.
Jones, C., Turner, J. & Street, B.V. (eds) 1999 Students Writing in the University, Benjamins, Amsterdam.
Lea, M. & B. Stierer (2000). Student Writing in Higher Education. Buckingham: Open University Press.
Mitchell, S. (1994). The Teaching and Learning of Argument in Sixth Forms and Higher Education. Hull: The Leverhulme Trust/The University of Hull.
Sharples, M. (1999). How We Write. London: Routledge.
Bibliography
Lea, M. & Street, B. V. (1998). Student Writing and Staff Feedback in Higher Education: An Academic Literacies Approach. Studies in Higher Education 23(2):157-72.
Lillis, T. (1999). Whose Common Sense? In C. Jones, J. Turner. & B. V. Street (eds), Students Writing in the University, pp 127-47. Amsterdam: Benjamins.
Lillis, T. (2001). Student Writing. London: Routledge.
Ivanic, R. (1997). Writing and Identity. Amsterdam: Benjamins.
Street, B.V. (1999). Academic Literacies. In C. Jones, J. Turner, & B. V. Street (eds), Students Writing in the University, pp 193-227. Amsterdam: Benjamins.
Related links
http://www.education.leeds.ac.uk/AILA/Symposiumstreet Leeds School of Education, AILA: New Directions in Literacy Research: A Symposium.
http://www.open.ac.uk/education-and-languages/ergo/conferencesa.html The Open University, Education and Language Studies.
http://www.ched.uct.ac.za/literacy/ University of Cape Town Centre for Higher Education Development, Literacy and Language in Global and Local Settings.
Referencing this article
Below are the possible formats for citing Good Practice Guide articles. If you are writing for a journal, please check the author instructions for full details before submitting your article.
MLA style:
Canning, John. "Disability and Residence Abroad". Southampton, 2004. Subject Centre for Languages, Linguistics and Area Studies Guide to Good Practice. 7 October 2008. http://www.llas.ac.uk/resources/gpg/2241.
Author (Date) style:
Canning, J. (2004). "Disability and residence abroad." Subject Centre for Languages, Linguistics and Area Studies Good Practice Guide. Retrieved 7 October 2008, from http://www.llas.ac.uk/resources/gpg/2241.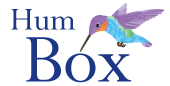 Humbox
The Humbox is a humanities teaching resource repository jointly managed by LLAS.
Look for similar items by theme: